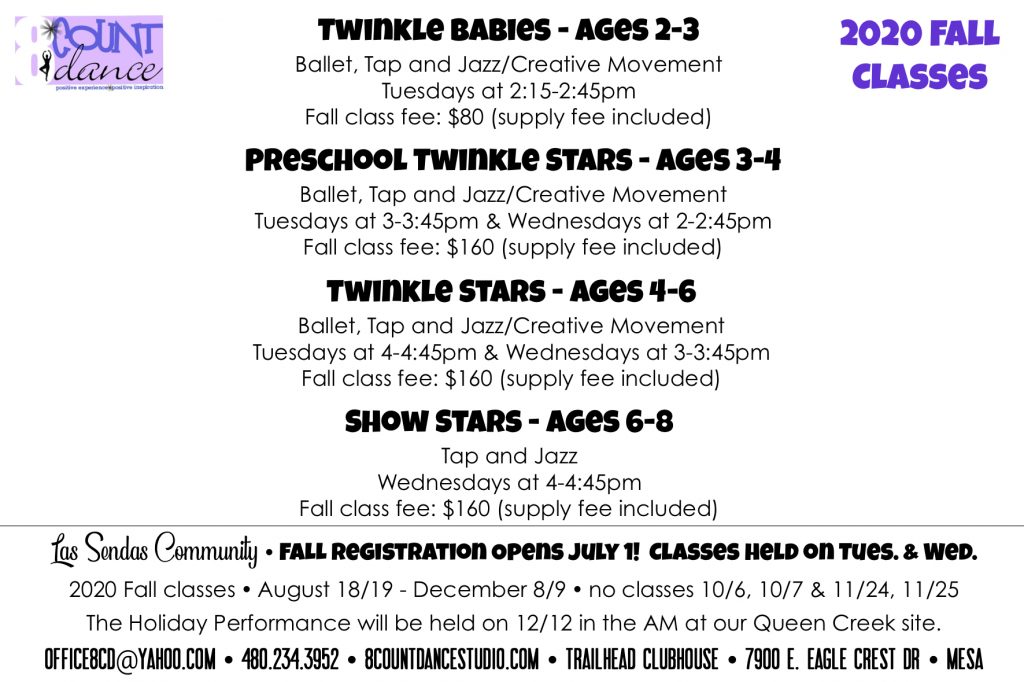 🌻Fall Registration OPENS TOMORROW!!👯‍♀️
👉8countdancestudio.com👈
📲Bookmark our link to sign up!: https://app.jackrabbitclass.com/regv2.asp?id=502868
💃🕺Classes begin the week of August 17 at both sites!
📲Registration opens TOMORROW, July 1!
🤑Payments will be processed on 08/14 beginning at noon!
📲QC Students enrolled in Session A will get priority sign up for Session B. We will end Session B with our 5th annual Holiday Performance n' Picnic on Dec. 12!
Town of Queen Creek Parks & Recreation (Official) #lassendasdance #8cd #8countdanceaz #dancefriends #fallsessiona #registertomorrow #eightcountdance