Classes are held at the Trailhead Clubhouse
7900 East Eagle Crest Drive
Mesa, Arizona 85207
2021 FALL SESSION STARTS AUGUST 11TH.
2022 SPRING SESSION WILL START IN JANUARY.
Registration will open November 5, 2021
Fall Classes will be offered from August 11th through December 8th. No classes 9/22, 10/6 & 11/24  Registration is open!  Payments will be processed the week prior to classes starting.  If you have a credit on your account, it will be applied to your class/supply fee.  Class sizes will not exceed 10-12 students.  If your favorite class is full, please add your student to the waitlist for 2 reasons: If enough students are on a waitlist, we will open another class.  
Face masks will NOT be mandatory for students. If your student is feeling sick, has a fever or is experiencing any COVID-19 symptoms please keep them home.  Students are always welcome to makeup a missed class with other classes offered by 8*Count Dance. Disinfecting of the rooms will be done between classes, please allow our teachers time to do so. Hand sanitizer is the classroom for students. Parents are to wait in the lobby area. If you do leave the build, double check the contact information on the roster for your student. 
Happy Dancing!
Andrea Polyak & the 8*Count Dance Staff
Theme Camps
All Star Dance & Acro Classes for 3-9 yrs old
 Please register one week before class starts to ensure the class will not be cancelled.
Class Descriptions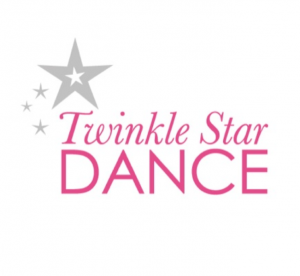 ALL STAR DANCE & ACRO CLASS FOR AGES 3-9 YRS OLD
Class Description: An age specific 55-minute class containing acro, ballet, tap and jazz/creative movement.  Classes will work on a rotation of Dance & Acro offered in the 55-minute class. The purpose of the class is to introduce young dancers to the four styles of dance and inspire movement and creativity within a positive environment. Dancers will also learn basic steps and terminology in all four styles, determined by their age and experience. For example, all dancers will learn what a "plie" is and how to demonstrate one. The use of fun, age appropriate music engages the young dancers' minds and bodies. The use of props such as hula hoops for the "freeze dance" makes the end of class the most fun! Tap & Ballet Shoes recommended. Holiday Performance N' Picnic is planning for December 10th at 4pm at the Las Sendas Trailhead.