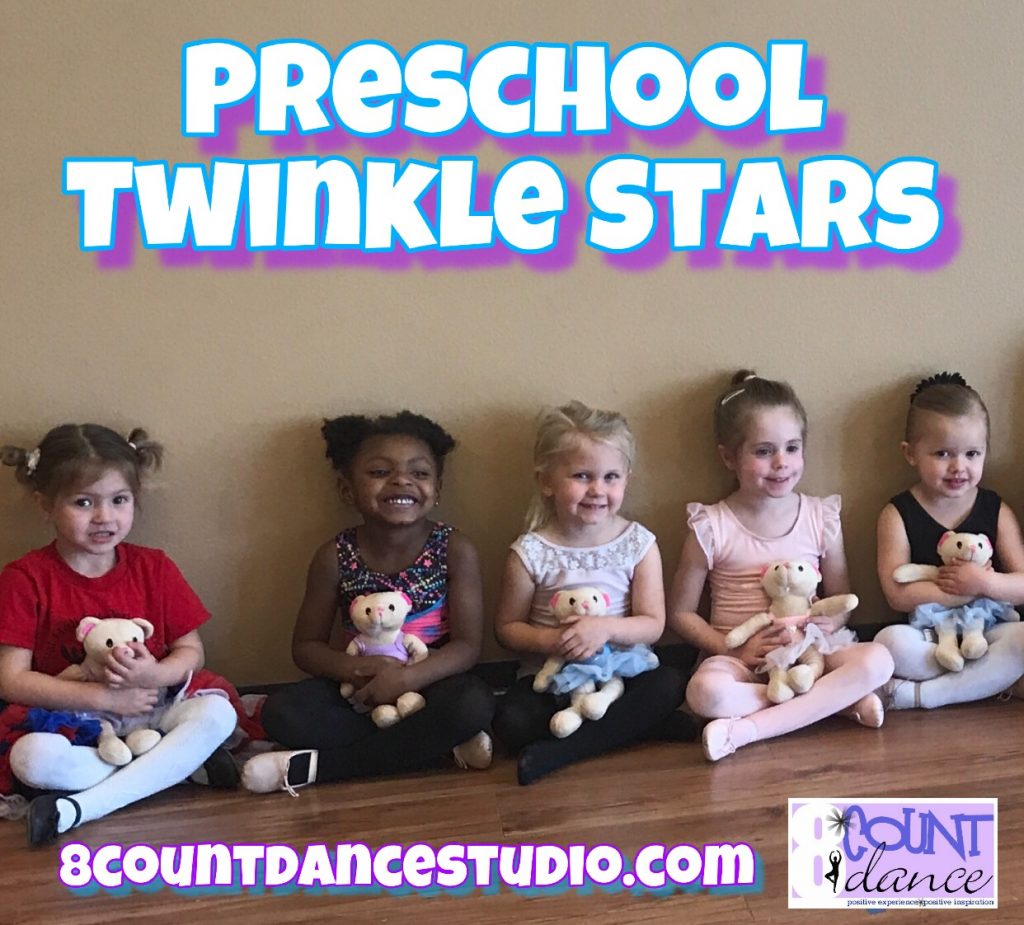 ⭐️Preschool Twinkle Stars – Ages 3-4
✨Mondays at 10:15-11am
✨Mondays at 5-5:45pm
✨Thursdays at 9:15-10am
✨Saturdays at 10-10:45am
🌸Spring Session A classes begin the week of January 13!
📲Sign up today!: 8countdancestudio.com
An age specific, 45-minute class containing ballet, tap and jazz/creative movement. The purpose of the class is to introduce young dancers to the three styles of dance and inspire movement and creativity within a positive environment. Dancers will also learn basic steps and terminology in all three styles. For example, all dancers will learn what a "plié" is and how to demonstrate one. The use of fun, age appropriate music engages the young dancers' minds and bodies. The use of props such as hula hoops for the "freeze dance" makes the end of class the most fun! Tap & Ballet shoes and taking both sessions is recommended.
📲Reserve your spot here: https://app.jackrabbitclass.com/regv2.asp?id=502868
🤑Payments will be processed on 1/10 beginning at noon!
👀Check out our NEW online store with suggested items for each class. Shop 24/7: shopnimbly.com/8countdance
👯‍♀️Need ballet shoes? Try out our sizing kit in the Dance Room to find your perfect size!
Town of Queen Creek Parks & Recreation (Official) #8cd #8countdanceaz #dancefriends #bringafriend #tap #jazz #ballet #acrobaticarts #hiphop #twinklebabies #twinklestars #showstars #preschooltwinklestars #RDC #rubydancecompany #eightcountdance #sessiona #registertoday