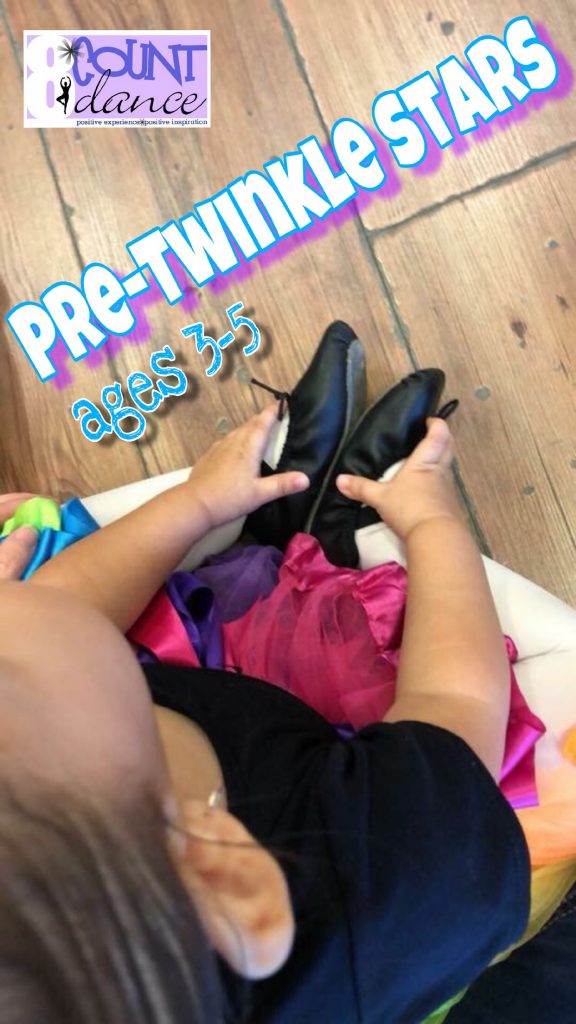 🤩Pre-Twinkle Stars
Tuesday at 9:30-10:15am
🌻Fall Session A classes begin August 18!
📲Registration opens on July 1.
🤑Payments will be processed on 8/14 beginning at noon!
👯‍♀️Pre-Twinkle Stars, ages 3-5: An age specific 45-minute class containing ballet, tap and jazz/creative movement. The purpose of the class is to introduce young dancers to the three styles of dance and inspire movement and creativity within a positive environment. Dancers will also learn basic steps and terminology in all three styles. For example, all dancers will learn what a "plié" is and how to demonstrate one. The use of fun, age appropriate music engages the young dancers' minds and bodies. The use of props such as hula-hoops for the "freeze dance" makes the end of class the most fun! Tap & Ballet Shoes and taking both sessions is recommended. We will end Session B with our 4th annual Performance n' Picnic on 12/12.
📲Students enrolled in Session A will get priority sign up for Session B. We will end Session B with our 5th annual Holiday Performance n' Picnic on Dec. 12!
👀Check out our online store with suggested items for each class. Shop 24/7:  shopnimbly.com/8countdance
#8countdanceaz #dancefriends #tap #jazz #ballet #pretwinklestars