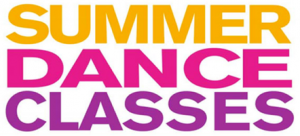 8* Count Dance ~ Las Sendas Site
All Summer Classes on Wednesday's
June 1st to June 21st
Registration begins April 6th!
Make sure you reserve a spot for your child!
Frozen Princess Workshop
Age: 3-6 years old
Class Fee: $60 Supply Fee: $15
Class Offered: 3-5pm
Class Description: This is a 4-day workshop Frozen Themed Princess Camp designed for children ages 3-6. Each day has a different theme and dancers will have lessons in Ballet, Tap and Jazz. Dancers will come two hours the 1st 4 Wednesday's of the month.  Snacks and crafts are supplied daily.  All allergies must be reported directly to Ms. Andrea at registration.  Parents are invited on the last day for a mini-concert. Dancers must be potty trained. Recommended shoes are Tap & Ballet shoes with student's name on them. Supply Fee is due the very 1st day of camp.
Jump Rope for all levels
Age: 7-13 yrs. old
Class Fee: $30
Class Offered: 5:15-5:45pm
Class Description: This class, open to boys and girls, who love to jump rope. Students learn basic jumping and turning tricks with single rope, partner and long rope. Jumpers need to come with a water bottle and wear tennis shoes. Purchase jump rope from www.jumpropestore.com or call & ask for Jerry.
Ruby Dance Company-Nationals                    
Age: 7-13 yrs. old
Class Fee: $30
Class Offered: 5:30-6:30                     
Class Description: This class is for the student who has currently took Rudy Dance Company in the Fall 2015/Spring 2016 to continue to rehearsal for Nationals at the end of June.
Click to register for summer camp: 8* Count Dance
Thank You!
8* Count Dance