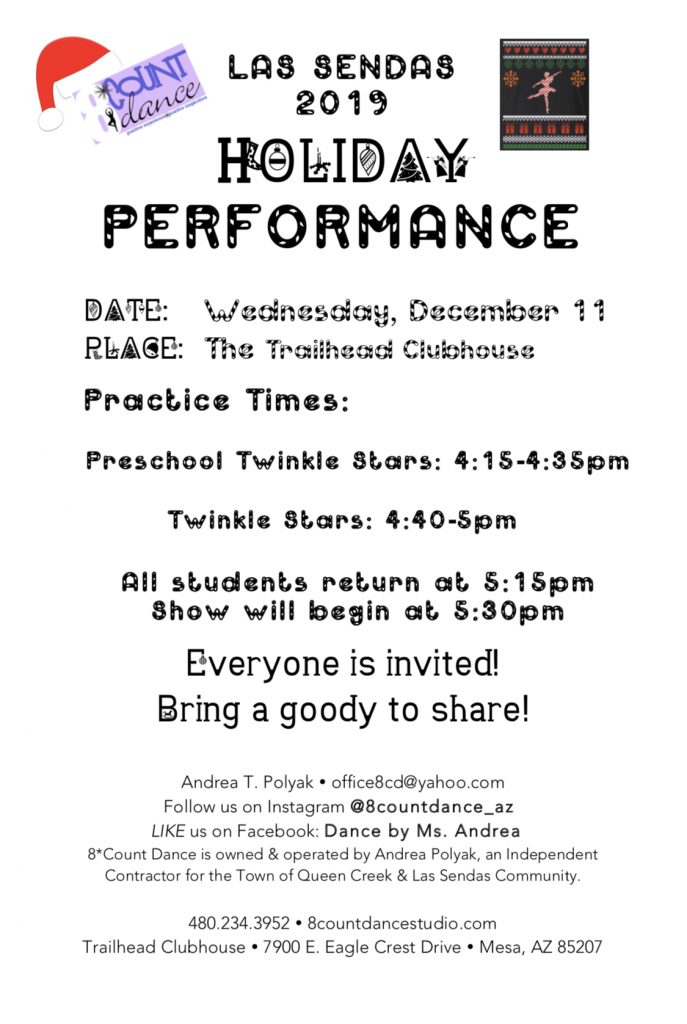 👯‍♀️You're invited to our 2019 Las Sendas Holiday Performance!🎄
🗓Wednesday, December 11 at 5:30pm
💃🏻Practice times (on the day of the event):
Preschool Twinkle Stars (Tap & Ballet): 4:15-4:35pm
Twinkle Stars (Tap & Ballet): 4:40-5pm
*All students return at 5:15pm.
Show will begin at 5:30pm!
🤶Parents, please dress dancers in their holiday tshirt and be creative with holiday theme/colors to complete their outfit.
👧Hair style and bottoms are dancers choice. If your dancer is wearing a skirt to perform, please make sure to layer with a leotard, leggings or shorts underneath.
😋Please bring a goodie to share! We'll provide beverages!
👨‍👩‍👧‍👦Bring the family! Everyone is welcome!!
✏️2020 Spring Registration is OPEN!!