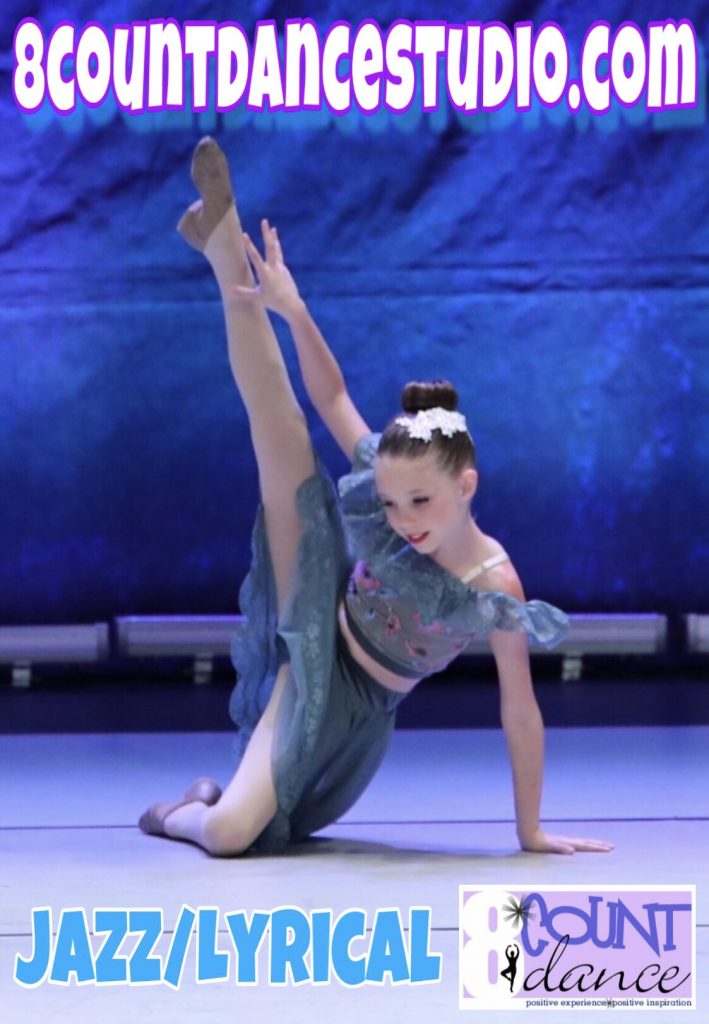 💫Jazz/Lyrical
Wednesdays at 8:15-9pm
Ages: 10-17
🌻Fall Session B class begins October 14!
✏️Sign up today!!: 8countdancestudio.com
💫Jazz/Lyrical dance is a style that blends ballet and jazz dance. Lyrical dance challenges choreographers and dancers to use motion to interpret music and express emotion. A lyrical dancer's movements attempt to show the meaning of the music. Time in class will be spent learning jazz/lyrical terms and technique. Leotard, tights, along with taking both sessions are recommended. *PLEASE DO NOT BUY SHOES until you hear from the teacher on the first day of class. We will end the session with our 4th annual Holiday Performance n' Picnic on 12/14!
📲Reserve your spot here: https://app.jackrabbitclass.com/regv2.asp?id=502868
🤑Payments will be processed on 10/11 beginning at noon!
👀Check out our NEW online store with suggested items for each class. Shop 24/7: shopnimbly.com/8countdance
👯‍♀️Need ballet shoes? Try out our sizing kit in the Dance Room to find your perfect size!
#8cd #8countdanceaz #dancefriends #bringafriend #tap #jazz #lyrical #ballet #tumbling #acrobaticarts #hiphop #twinklebabies #twinklestars #showstars #preschooltwinklestars #RDC #rubydancecompany #eightcountdance #sessionb #registertoday