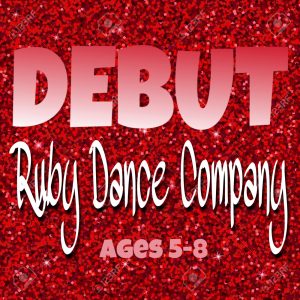 💫DEBUT RUBY DANCE COMPANY (Ages 5-8)
Wednesdays from 6-7:30pm
Class begins Wednesday, September 5th!
🤩This class is for the little dancer who is serious about dance, with no less than one year of dance experience.

 

Students will improve dance technique and strength.

 

Styles of dances to be taught are Jazz & Tap.

 

This is a year program, running from Sept 2018 thru May 2019, once a week.

 
🤩Students are recommended to take (not required) a ballet & acro class. Please register in person if student adds ballet and/or acro to their schedule for class discount.

 
👯‍♀️Students will be a part of our Holiday Performance N' Picnic on December 8, a Dance Competition in the Spring of 2019, our Spring Recital in May 2019 & various events throughout the valley.
✏️Sign up today at the Queen Creek Rec Center
#8cd #8countdanceaz #dancefriends #bringafriend #8cdaz #8cdqc #tap #jazz #ballet #tumbling #acro #hiphop #twinklebabies #twinklestars #showstars #rdc #rubydancecompany #eightcountdance #debutrdc