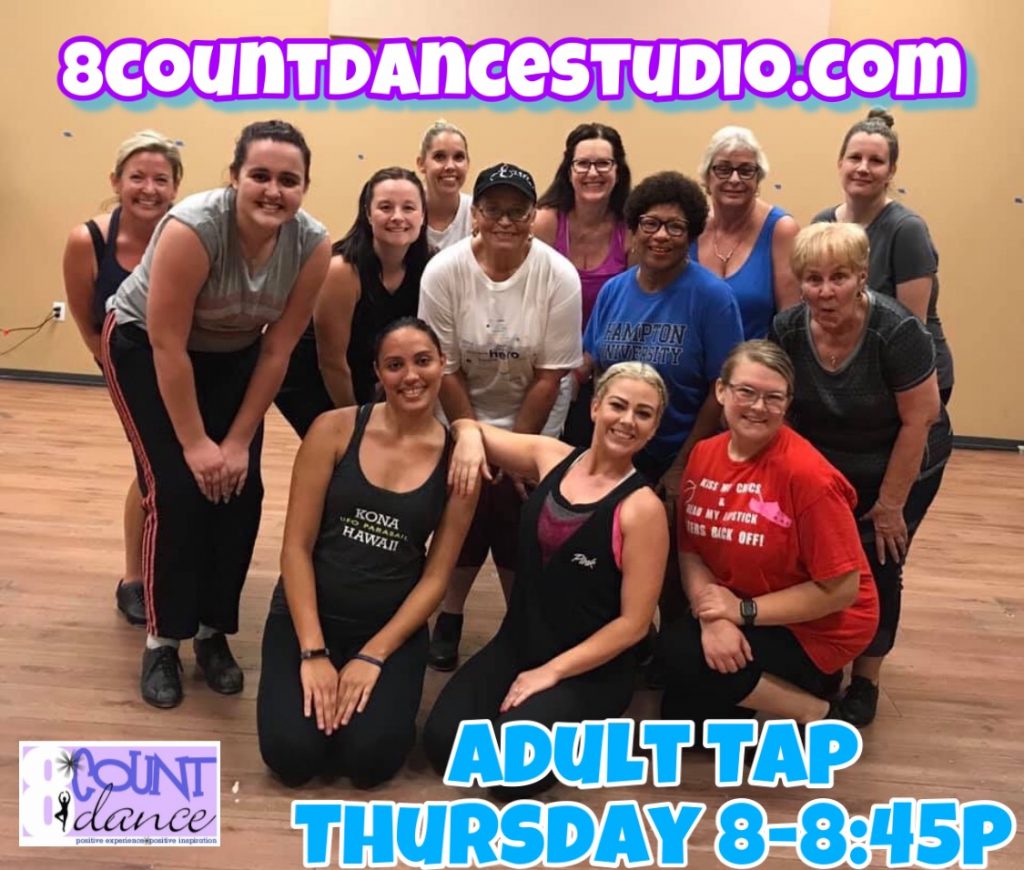 👞👞Adult Tap👯‍♀️ Ages: 17+
Thursdays at 8-8:45pm
🌻Fall Session B class begins October 17!
👞👞In this super fun, high-energy class, students learn basic to intermediate Tap steps and get a great work out! All Levels of dance are welcome. Tap shoes are recommended. We will end the session with our 4th annual Holiday Performance n' Picnic on 12/14!
✏️Sign up today!!: 8countdancestudio.com
📲Reserve your spot here: https://app.jackrabbitclass.com/regv2.asp?id=502868
🤑Payments will be processed on 10/11 beginning at noon!
👀Check out our NEW online store with suggested items for each class. Shop 24/7: shopnimbly.com/8countdance
Town of Queen Creek Parks & Recreation (Official) #8cd #8countdanceaz #dancefriends #bringafriend #tap #jazz #ballet #tumbling #acrobaticarts #hiphop #twinklebabies #twinklestars #showstars #preschooltwinklestars #RDC #adulttap #tapjazzshowstars #rubydancecompany #eightcountdance #sessionb #registertoday